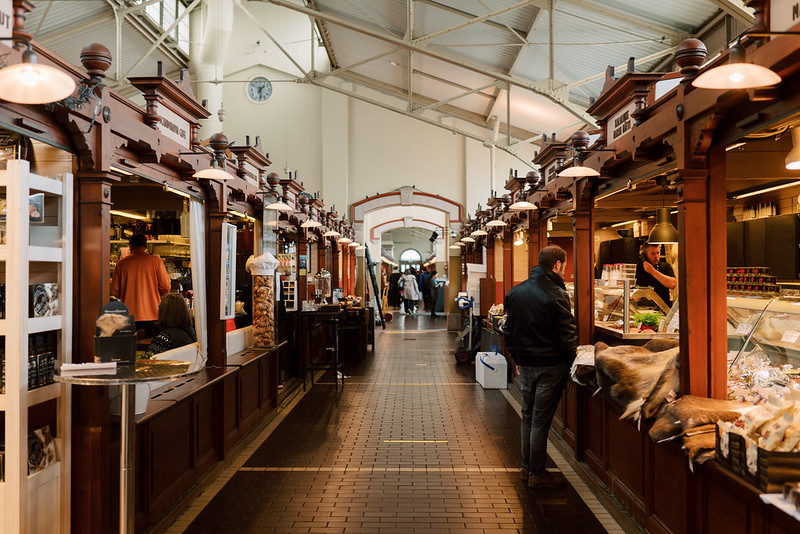 Old Market Hall – high-quality culinary experiences
The Old Market Hall provides high-quality culinary experiences in a historic milieu by Helsinki Market Square. The vendors' selections feature cheeses, fish, shellfish, meats, vegetables, fruits, spices, coffees and teas, as well as small gift items and tableware. The market hall also features Finland's smallest Alko store.
Delicacies for everyday occasions and celebrations alike
When you want to serve something special to your weekend guests – or you deserve to treat yourself – you should head to the Old Market Hall and take advantage of the abundance of goods on offer. Fresh fish and meats, lovely cheeses, truffles and shellfish await.
Among other things, the Old Market Hall is also famous for its tasty salmon soup and fish sandwiches, which people are known to have travelled long distances for! The Old Market Hall will also provide you with convenient lunch options for a trip to Suomenlinna, for example. The ferry departs from Helsinki Market Square, very close to the Old Market Hall.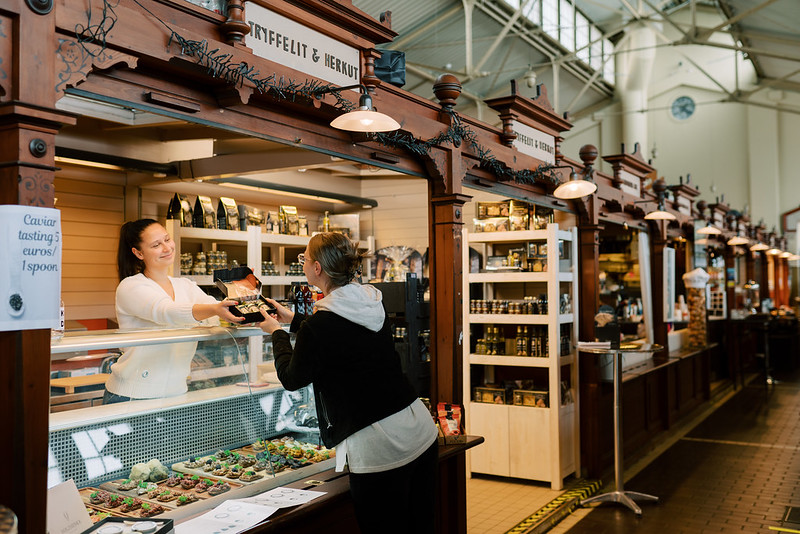 The oldest of market halls
The Old Market Hall of Helsinki has been serving customers since 1889 as the oldest of the city's market halls. In the 19th century, food trade in Helsinki took place primarily in market squares. It was not until towards the end of the century that trading operations began to move under the roof of a hall. The most important reasons for this project were increasing awareness regarding the hygiene of food handling and the occasionally disorganised nature of market square trading.
Construction of the Old Market Hall began in 1888, and this year is marked on the southern end of the building. However, the hall was not opened until 1889 due to cement supply problems. The building was designed by Gustaf Nyström, who had studied hall construction in major European cities.
Today, the Old Market Hall is developed and its premises are leased out by Helsinki City Premises Ltd, a company owned entirely by the City of Helsinki.